Insight Profile
Private Investigators with over 30 years experience – there is no substitute for experience.
Insight provides you with one of the best services in the UK Investigation Industry to achieve results.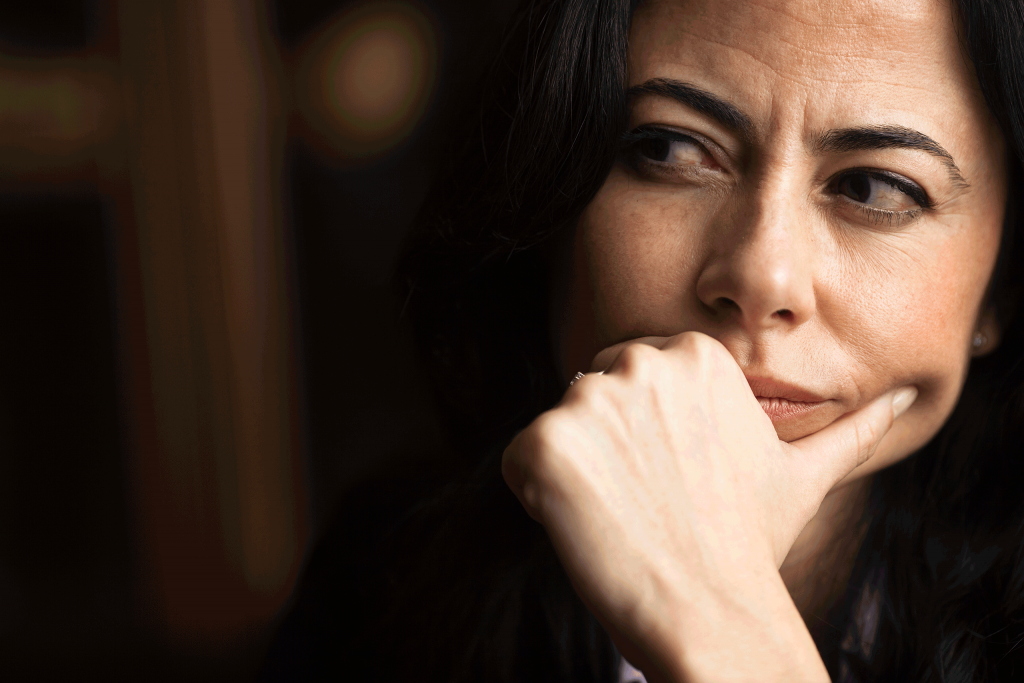 About Insight Investigations Private and Commercial Investigators – In modern investigations there is no substitute for experience. Combine this with the latest technology available in the investigation industry, a perceptive understanding of human nature, together with a truthful understanding of current laws, Insight provide you with one of the best services available in the UK investigation Industry from an award winning team.
Insight Investigations are dedicated to providing their clients with a level of service that aims to continue to promote the advancing profile of the UK Investigation Industry. This statement was made by Insight in 1991 and is still true today.
Understanding your problem and offering advice on how we can help you resolve it, in a legal and cost effective manner is one of our main goals.
The world moves on, quality remains. The Directors of Insight Investigations are members of The World Association of Professional Investigators. Insight treats its Membership of the Association seriously and adheres to their Codes of Conduct in all its dealings.
Membership of the Association certifies that Insight is not just answerable to its clients as to its integrity, but also the Investigative Industry as a whole.

Insight Investigations is an independent detective agency covering the whole of the UK, with operational bases throughout. Established in 1991 and founded on over 20 years of experience, Insight grew by providing high quality support services to our professional counterparts, and investigations to many other organisations, private individuals and companies.
Operating throughout the UK, and overseas where required, our investigative techniques and expertise involve us in the full range of investigations available today. Only using experienced and tenacious investigators and support staff, Insight cover the full spectrum of private investigations.
Our services are offered to commercial enterprises, industry and private individuals alike, covering legal, professional and personal matters. As such we uncover and are privy to information that is highly confidential and often of a sensitive nature. Our total discretion and honesty can be relied upon at all times.
If you would like help & advice please contact us on
Insight have teamed up with Trustpilot, where you can review the services we provide in addition to our client testimonials.
In addition to our testimonials, Insight have made many appearances on the TV and Radio media, together with online and press. We are often called upon to give advice and guidance on our industry. A full range of appearances can be viewed here on our media events.
Insight, a name that was chosen carefully and its meaning taken literally. A word that conveys inherent qualities; those which you look for and need from the services of an investigation agency. That is, the ability to understand sometimes complex situations or problems and to perceive clearly the action required to bring an assignment to a successful conclusion. It is also the ability to understand people, their behaviour and their mental processes. Qualities which are acquired with years of experience and ongoing training.
Our administrative staff of trained legal secretaries and qualified business graduates ensure that your instructions are dealt with efficiently and promptly. With our Operation team being headed up by Tony Smith, Director of Operations.
Insight are full corporate members of the World Association of Professional Investigators, and adhere to their strict Code of Ethics.
Insight are here to help you. Did you ever think you would need to contact a private investigator?
Probably not. Which is why we understand the many questions that you may have at the moment.
Will we understand? Do we care? Are we discreet?
It's natural to feel exposed when you finally share fears or suspicions that may have troubled you for months, or years. We know. We have dealt with many people just like you, private individuals and commercial enterprises who want answers, to know the truth.
So we place equal importance on both understanding your problem and dealing with it effectively, without fuss or drama. Contact Insight to see how we can help.
Tony Smith

Tony Smith (Private Investigator)
Tony Smith is the Director of Operations at Insight Investigations and oversees the day to day work of over 20 investigators operating throughout the UK, Europe and around the world for Insight clients.
Originating from Liverpool, Tony Smith has now been a professional Investigator for over 35 Years, a profession that he finds both rewarding yet challenging.
Before looking for a career that would engage his mind, interest and ultimately help others, Tony had a multitude of jobs after leaving school, including spells as a Bus Conductor, Shipping Clerk, Department Store Salesman and eventually working up to Assistant Manager in a Jewellers/Watchmakers.
Seeking change, Tony started work as a Private Investigator in 1978, a job which he say's
"sounded interesting"
After three years working for a Liverpool Private Investigation Agency in October 1981 he took the opportunity, opening his own Investigative Agency, initially working from home. Finding a job that was never boring, the firm grew and Tony opened offices in Liverpool City Centre.  He eventually moved his operations base to offices close to Aintree Racecourse and successfully traded from there for many years.
Tony also served in the 4th (Volunteer) Battalion The Parachute Regiment (A. Coy 4 Para) based at Grace Road Barracks in Walton Liverpool.
Interestingly (and amusingly) one of Tony's claims to fame is that he was the first person to hitch-hike through the second Mersey Tunnel (the Kingsway Tunnel) on the day it opened in 1971.
Additionally Tony had a piece of artwork exhibited in both The Walker Art Gallery in Liverpool and Goldsmiths Hall in London, as part of a nationwide competition to design a piece of silverware to be awarded to the winner of the Topham Trophy held annually at the Aintree Grand National Meeting. Tony was shortlisted to the final 20. Tony still follows this hobby, when time permits.
After many years of running his own Investigation Agency in Liverpool, travelling the world for clients to bring investigations to a successful conclusion, Tony decided he wanted to grow a more diverse client base and specialise in his skills by joining forces with a national investigation agency. Tony joined Insight in 2005, and became Director of Operations in 2009.
Tony now enjoys the diversity of enquiries undertaken by Insight, and looks forward to the future of the investigation profession in the UK with the potential of Private Investigator licensing still being muted.
In 2015 Tony was honoured with an award given to him for his "Outstanding achievement to the profession". See here for more details.
Associations
In September 1986 Tony was a founder member of the Merseyside Association of Investigators & Process Servers (now the British Association of Investigators & Process Servers) and remained Secretary/Treasurer of the Association until 2001, becoming an Honorary Life Member in 2009. The Association was formed to deal with local problems being experienced by members initially, but membership increased to a nationwide level.
In 2003 Tony joined The World Association of Professional Investigators (WAPI) in 2002 and was appointed to their Governing Council in 2004. Tony moderates the WAPI Open E-Group with well over 1000 international members, and which is now the second largest Industry E-Group in the World. Tony became Vice-Chairman of The World Association of Professional Investigators in 2010, and in 2018 Tony became the Chairman of The World Association of Professional Investigators, a role that still takes up much of his free time.
Tony was the UK/Europe member of the International Missing Children Organisation, "MissingKin" and "For the Kids", a Group of Investigators worldwide that investigated and assisted Law Enforcement pro bono with the location of abducted children. Tony personally assisted in the location and successful recovery of two such abducted Children from the USA who were located in Goa, India.
Tony is an Honorary Deputy of Harris County Sheriff's Office Texas USA, the third largest Sheriff's Office in the United States.
Legal
Tony has long campaigned for the licencing of the Private Detective Industry and was invited to speak before the Leveson Inquiry in 2012 on this matter, giving frank and honest views to the Inquiry, about the profession in the UK at the time.
An announcement by Home Secretary Theresa May in July 2013 committed the Government to introducing legislation to enforce this by 2014. Tony is still campaigning to ensure that this legislation is both effective and enforceable, to this day, through his own views and representing W.A.P.I.
Tony attends many courses in Internet Investigation realising very early on the problems that misuse of the Internet can bring to clients ranging from cyber stalking to email tracing, and more recently assisting clients on internet and dating fraud.
Tony's belief for a solid foundation for any good investigator is knowledge, tenacity, and the ability to think outside the box, together with expanding their skill set with ongoing training both on legal issues and advancement of the technology surrounding investigation.
TV & Press
Tony is regularly asked to contribute to television, radio programs and in the press, due to his extensive experience as a private investigator on both UK and international assignments.
Additionally Tony was the inspiration behind the hit BBC TV series "Nice Guy Eddie" featuring Ricky Tomlinson, and was engaged as a Script Consultant from 1999 to 2002 on the show.
Tony is regularly interviewed by BBC, ITV and independent news channels whenever they require an expert opinion on the Private Investigation industry.
Tony Smith and Insight Investigations have also been frequently mentioned in newspaper articles across various sources including the Guardian, the Huffington Post, WAPI, BBC News and The Independent. Insight Investigations also featured in Channel 4's highly charged documentary "Living with My Stalker", as they were the private investigators who assisted the family.
Visit our media page for more media coverage.
Tony is always open to discussion on the UK private Investigation Industry, where it has been, where its foundation lie, where things currently are, and where it could go, if it could be recognised for the profession that it is, and the skills it takes to be a good private investigator.