Terms & Conditions
Full list of Insight's Terms & Conditions.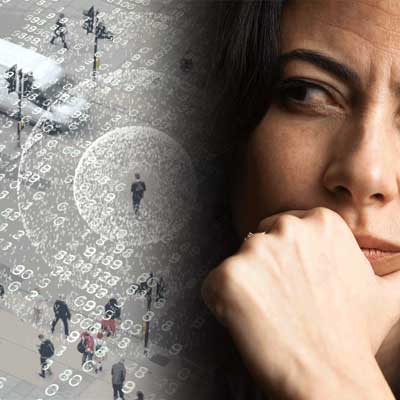 Insight Security Management Limited
Code of Practice Terms & Conditions
The following procedures, set out below, form the basis upon which Insight Security Management Limited T/a Insight Investigations carries out its professional service for clients. In accordance with good business practice and within a set of generally agreed principals and code of conduct, it sets out as clearly as possible, in general terms, what standards of service may be expected by Insight's clients. Similarly, it also sets out what Insight may expect from its clients in return.
Where the name Insight is used throughout this document the name is deemed to also refer to the trading names of Insight Security Management Limited
1. Hours of Business
1.1 Insight offer a 24 hour service. All calls, at all hours, will be answered by an officer of the company. Normal office hours are from 08.00 to 20.00 at our Head Office at Colmore Plaza, 20 Colmore Circus, Birmingham, B4 6AT or by appointment.
1.2 We are pleased to see clients by appointment at our offices, but we are also happy to see clients at their home or at their business premises, if this is more convenient.
1.3 Instructions for overseas assignments can be taken at our Head Office in Birmingham.
2. Responsibility and Communication
2.1 Instructions can be given over the telephone, in a personal meeting at any of the venues mentioned above, or in writing via email or fax. Wherever possible, instructions will be confirmed by the client in writing, thus ensuring clarity of instruction and increasing efficiency.
2.2 Should there be any aspect of our work or service with which you are not entirely happy – which we trust will be unlikely – please raise the matter with any Director at the earliest possible opportunity. In writing to either our Head Office address or via email to info@investigate.uk.
2.3 You will be informed of the name of the person that is handling your case and where appropriate, of any other lines of communication, and points of contact.
2.4 When you telephone our office wherever possible you will be put through to the appropriate person to take your instructions, or the person that is already dealing with your case. However, if they are unavailable when you telephone, please speak with a Personal Assistant who may be able to deal with your enquiry, take your instructions, or take a message.
2.5 Insight Security Management Limited make every attempt to verify the credentials of clients, to establish that they have lawful reasons to instruct an investigation to be conducted.
2.6 Insight Security Management Limited will carry out all investigations within the confines of the law, and within the bounds of morality and professional ethics.
2.7 Our prime commitment is to our clients and to respect the best interest of clients by maintaining the highest standard of proficiency, and reporting to clients all the facts ascertained, whether they be advantageous or detrimental, and nothing be withheld from clients, save by dictates of law.
2.8 We will respect the privacy of clients and their lawful confidences, and ensure that services are adequately secure to protect privacy and to guard against inadvertent disclosure of private information.
2.9 All our staff are committed to delivering a high quality of service, in what we hope is as helpful and friendly a manner as possible. We employ staff with the relevant knowledge, skills and competencies to meet the needs of our clients, with a commitment to perform all professional duties in accordance with the highest moral principles, in a manner which will not bring the industry into disrepute, and to ensure that all employees, or other persons paid to assist an investigation, adhere to this code of ethics.
2.10 We may from time to time use 3rd party sources and/or personal to complete an investigation.
• External Third Parties including:
(a) Service providers who provide Investigative or allied services solely in connection with your matter
• We do not allow our third-party service providers to use your personal data for their own purposes.
In compliance with the Joint WAPI-IPI-UKPIN Code of Ethics & Professional Conduct
ICO Registration Number: Z8716986
3. Information
3.1 Insight Security Management Limited will make every effort possible to ensure the accuracy of any information (in any form) supplied, to the best of the knowledge, information and belief of Insight. Information supplied will be rechecked if it is subsequently found to be incorrect.
3.2 Any information (in any form) supplied by Insight is done so on the understanding that it is for the sole use of the instructing client and any such information (in any form) shall not be disclosed, transmitted or copied in any way whatsoever, without the written permission of Insight.
3.3 Should any information (in any form) supplied by Insight be subsequently passed to any third party, by any means whatsoever without Insight's permission (as referred to above) Insight shall not be responsible for any liability, loss, loss of profit, additional expense and any form of damages whatsoever for such unauthorised disclosure.
4. Bespoke Equipment
4.1 Where equipment has been obtained and/or constructed to a customers specification and at their request,
Insight Security Management Limited retains the right to charge the full quoted fee and disbursements should there be any change in the customer's requirements irrespective of reason or circumstances.
4.2 All equipment is dispatched from our Head office in Birmingham, is thoroughly checked in full working order before dispatch, any items not received in full working order need to be reported to our Head office within 24hours of receipt.
4.3 Any bespoke equipment is non returnable and non-refundable.
5. Fees
5.1 For our scale of charges please refer to our price list, or to any agreement reached, specific to your particular contract with the Insight Security Management Limited.
5.2 Rates stated may not be appropriate in cases of exceptional urgency, complexity or responsibility. Where such circumstances exist, we must reserve the right to revise rates by mutual agreement.
5.3 In all cases, (and this includes fee estimates) VAT and disbursements are charged in addition. Estimates are given on the basis that the case proceeds reasonably smoothly and without undue complication or delay: If it seems that these factors will cause the estimate to be exceeded we will give you as much notice as possible, and reserve our right to revise the estimate.
5.4 Fees are payable whether or not a case is successfully concluded or completed unless superseded by prior agreement, as may be the case in some instances, for certain categories of service.
6. Payment
6.1 Our charges are payable immediately upon completion of the assignment and our account being rendered, in the absence of any prior agreement (such as for legally aided matters) for the payment of a client account.
In most circumstances our clients are asked to pay a retainer fee (deposit) before the commencement of any enquiry.
In certain matters full payment may be required prior to commencement of the investigation.
6.2 For surveillance services our fees are due prior to commencement of any block of surveillance agreed.
6.3. Any disbursements that we incur on your behalf are payable by you in advance, and therefore we do ask you to settle such amounts promptly, or risk delays to your case.
6.4 Payments can be accepted by the following methods:- Cash, Cheque, Mastercard, Visa, Connect, Delta, Switch, Direct bank transfer, IBAN.
6.5 We reserve the right to claim statutory interest at 8% above the Bank of England base rate at the date the debt becomes overdue in accordance with the late payment of commercial debt interest act 1998.
7. Cancellation
7.1 In the event of written cancellation by the client of any service prior to the service being commenced, the client shall be responsible for all costs incurred by the company for administration, due diligence and file creation usually 25%. Payment of these costs becomes due immediately.
7.2 In respect to observation enquiries, or any other 'pre- booked' investigation, written cancellation within 72 hours will be liable to 50% of the fee quoted whilst cancellation 48hrs or less will render the full fee liable.
7.3 These terms and conditions shall be governed by English Law and any dispute arising out of or in connection with the same shall be determined by the English Courts, and for these purposes 'written cancellation' refers to email.
7.4 Any refund entered into by the client and the company will require a signed Authorisation refund to be completed by both parties.
8. Long distance Selling rules
8.1 Due to the nature of the services provided Insight Security Management Limited opt out of the long distance selling rule, as the majority of cases commence immediately telephone instruction / email instructions are received by us, for the best benefit of our clients.
8.2 In line with our data protection policy, please be aware that all closed case files are destroyed within a six week period. If you require further clarification please contact your case manager.
9. Contract
9.1 Due to the nature and speed that an investigation is required to commence, we are happy to undertake enquiries from telephone instructions, but we would ask that clients give us as much detail as possible to confirm their identity, due to the due diligence we need to perform, to ensure we are acting within legal and moral guidelines and in accordance with the Code of Ethics of the World Association of Professional Investigators in which we hold Corporate Membership. We are able to supply written contracts but in the absence of this, we rely on our telephone contract/verbal agreement. All dates and times of all telephone calls are recorded.
10. Privacy & Cookie Policy
Please refer to: Privacy Policy