Guide to Private Investigator Costs
How to achieve the best from an investigation
Before you hire an Investigator
Read our 2023 Guide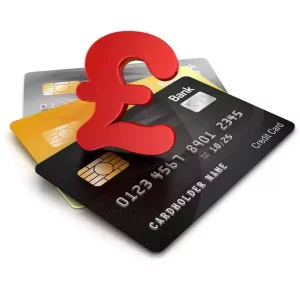 How much does it cost to hire a private investigator in the UK in 2023?
When looking for a private investigator, many people will want to know how much it is likely to cost before they engage someone, which is perfectly understandable. Unlike an off the shelf product, there is no such thing as a "typical" investigation, so most Investigators can't charge a flat fee for most services.
With rapidly rising costs in todays economy, don't hire a Private Investigator, unless you can have an honest conversation with them about costs. Cost estimates in 2023, may be critical to a successful investigation. Cutting corners to reduce costs is not something Insight do, but we will work with you and your budget to achieve the results you are looking for.
The final cost of course will depend on what type of investigation you have requested. Speaking with us, for a free initial consultation, is quite often the best way to establish if hiring a private investigator is the best course of action for you and your situation.
What does a private investigator do?
A private investigator or private detective is an individual or group of individuals hired to carry out an investigation and gather information about a situation or problem. An experienced private investigator uses a wide range of observational and research techniques to gather intelligence for their client, typically working discretely to achieve results.
Typical Services offered by a private investigator include, but are not limited to
How much does a private investigator cost?
One of the most common questions asked about hiring a private investigator is 'How much will it cost me"?
Prices in 2023 are influenced by several factors such as the type of service, how long the service is needed for and the resources an investigation requires.
Before starting work, a private investigator will consult with you to understand exactly what is expected of them before providing a quote and advise an appropriate payment option.
An initial consultation is usually free.
In terms of billing, a private investigator usually charges an hourly rate on the understanding each piece of work must be tailored to a client's needs and will use different resources.
Many Investigation Agencies will offer a set fee for a set number of hours required to bring a successful outcome to an investigation.
It is worth asking in advance how you will be invoiced, highlighting any preferences you have.
"A telephone consultation with one of Insights investigators will guide you straight to the most cost effective option tailored to your needs" to get the results you need.
How will I be charged for a private investigator's services?
Private investigators often charge a 'flat fee' for some services, which will be discussed during an initial consultation. Some ask for that method to pay for all their services.
However, a majority prefer to charge by the hour for jobs, in most circumstances quoting a fee for an agreed number of hours to achieve the desired results, with a set minimum hours chargeable.
Prices per hour range from £30 to £85 per hour, with an average hourly rate typically £50 to £55 per hour
As experienced investigators they understand that no task is the same as another and tailor what they charge accordingly. A location for the investigation may also be a factor.
An hourly rate might seem like a high cost to commit to, especially if there is no certainty on how long an investigation will take. As a result, it may be tempting to hire a cheaper, less experienced investigator to save on expenses.
However, it is worth bearing in mind that they might take longer to complete a job than an experienced professional. That risks costing more money overall if you're paying by the hour. It could also lead to results that don't meet the standard of proof required if a case goes to court for civil or criminal proceedings.
There are examples of sloppy, rushed, half-hearted or illegal practices ruining the chances of a successful outcome.
Hiring a professional and reputable private investigator will save you money, time and worry. Speak to one, and you'll quickly understand the potential benefits.
Here at Insight we are fully transparent with our charges, with no hidden extras.
What other costs should I expect to pay?
In addition to the services they carry out, some private investigators charge for other costs incurred while doing their work. In 2023 that could include travel expenses, both time spent and mileage covered, client reporting, set-up fees and any other challenges faced.
A reputable and professional investigator will not hide extra costs and should be transparent by agreeing them with a client at the start of an investigation. It is recommended that you ask during an initial consultation, so you aren't surprised by unexpected charges.
Be wary of hidden costs that can cause an investigation to spiral.
Like lawyers, private investigators often ask for a retainer or payment in advance before they take on a job. That usually reflects the nature of the service requested and will be deducted from any fees incurred.
Investigators should accept all major credit or debit cards. Be wary of any that insist on being paid in cash or by bank transfer only for what they do. While taking cash isn't a problem, the Private Investigation sector itself, isn't currently regulated in the UK and unfortunately, contains a share of rogue traders.
It is also always wise to ensure that your investigator is a member of one of the industry's trade association, that adhere to a strict code of conduct.
Hiring a private investigator
Although it is important to consider costs when hiring an investigator, the most important factor should always be finding the right solution to a sensitive or difficult problem and delivering a satisfactory outcome for clients. Getting it wrong can have repercussions.
It should be comforting to know every avenue is being explored and that a private investigator is doing the best to achieve the results you want as quickly as possible.
Call Insight to discuss your situation with us. It may work out less expensive than you thought, to get to the truth.