Employee Absenteeism
Employees are one of a companies most valuable assets
Maximise efficiency and keep morale high by stamping out all forms of employee absenteeism.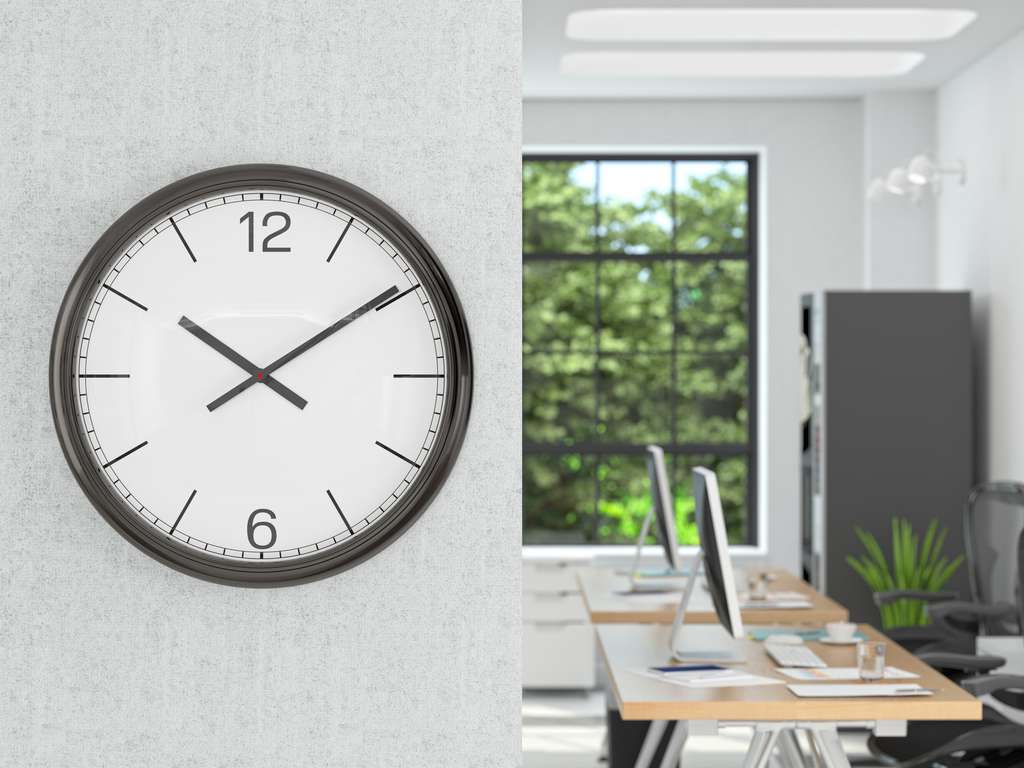 Employee Absenteeism can be a difficult issue to tackle when it comes to detailing and enforcing company policy. Managing your workforce is an essential part of running any business.
Employee Absenteeism has a direct effect on the company and its capacity to operate efficiently. Without bringing a burden on other staff members and colleagues.
It is easy to find your work cut out for you when trying to tackle these problems, which can be a legal minefield. This can lead to significant damage to your business with wasted time and resource
It is often a struggle to find solutions that works for you and the employee that provides the absolute minimum of disruption To both your daily work and other staff members.
There may be underlying factors that are giving rise to these incidences such as job dissatisfaction, home or family issues.
Even health issues that an employee does not want to reveal to their employer for fear of not being believed or embarrassed. 
Mental health issues are a growing concern, and employers have a duty of care to reasonably support their employees' health, safety and well being by creating a supportive environment.
This makes it essential to deal with any cases of employee absenteeism and employee misconduct swiftly and efficiently.
What to look out for?
Put simply, the definition of employee absenteeism is the failure of a salaried or member of staff to attend the work they are employed to do.
This can lead to frustration for small and large businesses alike as projects are derailed, deadlines lost, and the ability to plan for the future severely hindered.
While there may be a full and legitimate reason for absenteeism, if it occurs over a protracted time, even with the required documents in place it will almost always need to be addressed directly.
This breaks down into two factors:
Innocent Absenteeism
This is absence caused by a legitimate issue such as maternity or paternity leave, compassionate leave, or continued illness. These will often be agreed in advance or come with a doctor's note, confirming the specific cause, reason, and setting a timeframe for an employees' return.
Culpable Absenteeism
On the other hand, long periods of absence with or without providing evidence or notification can produce problems.
This can be for any number of reasons, but failing to appear for work can leave the duties of absentee employees' being passed on to other team members, and colleagues or result in them being paid for periods of time when they are not working.
If the individual is faking illness, taking advantage of continued, unapproved leave, or exaggerating circumstances this should be addressed as soon as possible, to reduce the impact of such absences.
How can I deal with it?
Addressing any HR issue needs to be done delicately and with the greatest of empathy. However, when dealing with an issue such as continuous absenteeism, it is vital to take proactive action to prevent it from progressing any further.
These lost days can often be the direct result of employees wanting additional time off which can, over time significantly impact company profits and productivity.
On other occasions, employees may even be working elsewhere while receiving sick pay from your business.
Setting up their own business that is in direct competition with yours.
Deploying your intellectual property and first-hand training.
At a minimum, proactive action should include;
Consulting a Professional
First and foremost, it is important to contact a HR professional to advise you on your options when it comes to addressing staff issues and the potential risk that can accompany it.
Once you have reviewed your problems with a HR representative and/or legal counsel, consulting a professional investigation team, can help confirm what evidence is required and the best method of obtaining it.
Gathering Evidence
The next step is to gather key evidence to support your claim. Allowing you and your company to put the best case forward when taking action against the individual or persons in question.
This is an essential part in facing down any follow-up legal challenges. Insight always ensures that the evidence that we gather is detailed, relevant, legally obtained and air-tight.
Taking Disciplinary Action
When you are ready to press ahead, you can engage with the individual and undertake any corrective action.  
This can range from a note and a verbal warning, to outright dismissal and any follow on legal or prosecutorial action.
How can I prevent and reduce it?
Taking action to prevent issues from employees is a common and often complex consideration for many companies.
If you have dealt with issues in the past or present, some simple preventative measures include;
Thorough Vetting
While there is no guarantee that problems will not arise, asking and following-up on references can give you a better chance of catching problematic employees before they become an issue.
You may even consider a background check.
Adjusting protocol
Carrying out an extended trial period for employment can allow you to get a better sense of an employee's character and aptitude. Before making a commitment to permanently hiring them.
This can also include feedback from co-workers about their day-to-day interactions with them, often referred to as a review.
Training and onboarding
Putting in place an established code of conduct can help make it clear what behaviour is expected from team members at all levels.
Making this part of an induction can help articulate this to all employees and help protect you in the event of legal escalation.
This should also foster a collaborative approach and can relay to your employees that you have a firm clear approach to absenteeism.
Employees should be able to approach you with any issues they have to ensure a smooth working relationship. 
How can I investigate it?
This can be handled in-house. However, this is often a delicate process in the extreme as it involves extra care and caution in order not to alienate your staff and lower morale.
No employer wants to accuse a member of staff who is genuinely ill, but sometimes your suspicions are right.
It's estimated that 15% of sick days taken in the UK are false, that is approximately 21 million days per year.
At Insight Investigations, our team of experienced private investigators and detectives have the skills and knowledge to investigate any suspicions you have regarding employee absenteeism.
It is only by fully discussing, exploring, and understanding the circumstances with you that we are able to offer help and advice. Advising on an appropriate course of action to get to the route of the problem.
This is delivered through our team of private investigators who can prove invaluable in a company's fight against employee absenteeism.
When appointed, we discuss the issue with you in depth and develop a comprehensive understanding of your situation.
This includes considering any reasons behind the employee's actions, before advising on the best course of action for each individual case.
Discreet surveillance and enquiries using the latest technology and investigative methods will be conducted in a non-intrusive manner and will not come to the attention of the employee, thereby protecting the employee/employer relationship in genuine cases.
All evidence will be presented to you in a clear, concise report, and will be admissible for use in a court case or tribunal.
We have an excellent track record of investigating and solving cases involving employee absenteeism with many repeat corporate clients who are confident in our abilities to uncover the truth and find the necessary evidence to resolve the matter.
What next?
If you want to learn more about how we can help support your work, our team at Insight Investigations is here to help.
With over 35 years' of professional experience, our award winning team, are highly trained being available to help, counsel, deploy, and deliver a range of solutions with the highest standards of professionalism and discretion.
Insight Investigations can also assist with similar matters such as Employee Misconduct.