How to tell if your partner is unfaithful
Do you have suspicions that your partner is not being faithful to you but cannot confirm your curiosity?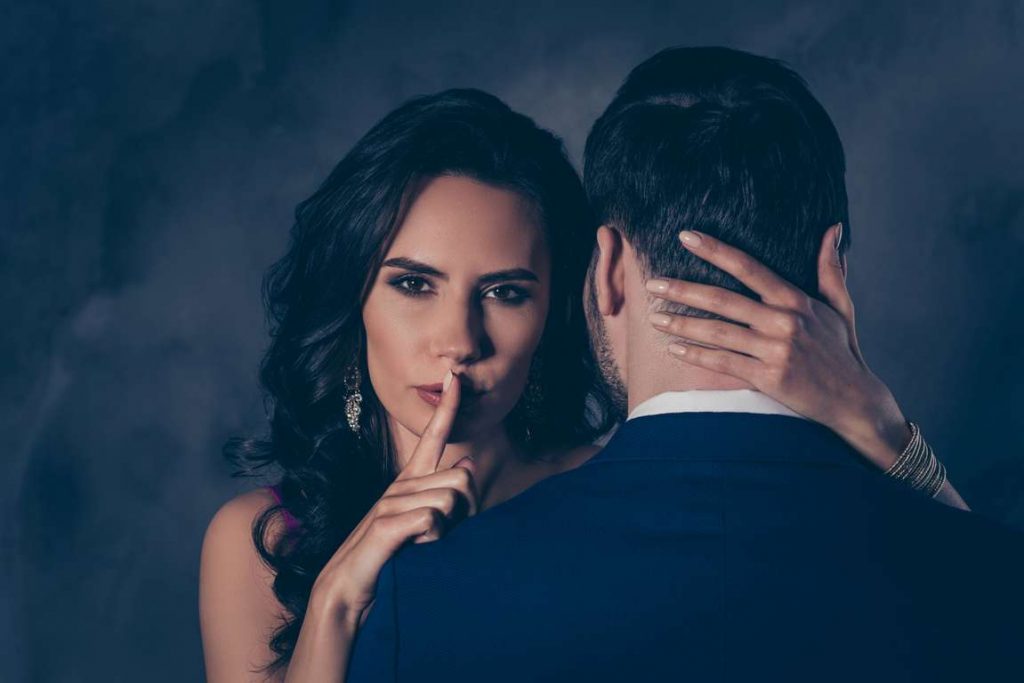 When you commenced a new relationship, it was potentially the furthest thing from your mind that one of you would turn out to be an unfaithful partner, but how do you to tell if your partner is unfaithful?
Circumstances and feelings change over time, with work, family and home life pressures. The fast pace of a modern life together and how the world now communicates, all play their role.
At Insight we have many callers who say:
"I don't know how to start – I think my partner/husband/wife is cheating"
Our first aim is to re-assure you at this difficult time. We do understand, and we can help get to the truth for your peace of mind.
Talking through your concerns with us is the first step. We can then use our vast experience to advise on the circumstances that are causing concern and how we can assist.
Discovering a partner is being unfaithful can be a life changing event and so to make any decisions, a full picture of what is going on is vital.
Having unequivocal proof of infidelity is often what people need to make the choice to end a relationship or bring this to the notice of their family, so our discreet surveillance investigation to establish the truth can often be a valuable service.
It may be that your suspicions concerning adultery are actually unfounded but some other situation is ongoing, alerted to you by your partners secretive behaviour. We have seen many alternative scenarios over the years, probably too many to mention here, but rest assured getting the answers then enables you to make decisions moving forward.
Suspicions of infidelity can also bring up questions around addiction issues such as gambling, drinking or substance abuse and even issues at work.
Has something from the past popped up, causing undue stress, all resulting in unusual behaviour. We look to create a full picture in the most discreet and cost-effective way.
Other signs of an unfaithful partner can be read here:
Discovering the truth of a situation doesn't always mean the end of a relationship. Through establishing the hard facts you'll have a clear picture of the severity of the situation and whether it's something you are able to forgive.
Often people feel once they understand the full picture it's something they are willing to work on and move on from.
Our Director of Operations has previously been interviewed on the BBC's Big Question by Nicky Campbell on whether a marriage can survive infidelity.
Once you establish how serious this is, there are a number of tactics deployed by our teams to get to the truth, but the analysis of this information is just as important as the evidence itself.
Our team at Insight Investigations has seen many hundreds of cases, giving our investigators a wealth of experience as well as an innate understanding of human behaviour, to assist in analysing the situation.
We aim to help you establish the severity of the infidelity. Relationships are complex, and to understand whether this was a serious, long term relationship or perhaps a digital flirtation with little physical contact is important to establish.
There are many scenarios that our team has dealt with over the years and you will be assigned a dedicated investigator, be that your choice of male or female investigator who will handle your case from start to finish.
Contacting Insight Investigations to discuss your concerns is the first step towards establishing the truth.
If it's established that your partner is cheating on you in any form, you may want to understand more about the third person in your relationship. Understanding more about that person, their background and potential motives, can help you to understand your options. In some cases, partners can be led into situations by someone whose motives aren't purely romantic.
Here a background enquiry can assist enabling you to understand the person you're dealing with and once again decide your next steps to being in a fully informed position.
For further things to look out for and consider, view out our article Infidelity today.
Contact Insight's team of dedicated, award winning matrimonial investigators, in complete confidence for free advice in the first instance.
We operate a 24/7 service throughout the UK to meet your requirements.
For any help or further information, call Insight's experienced Private Investigators on the number below or use our contact us page.