Tracing Investigations
You may need to trace a debtor or vital missing witness, Insight's tracing services operate in the UK and overseas to locate the person in question.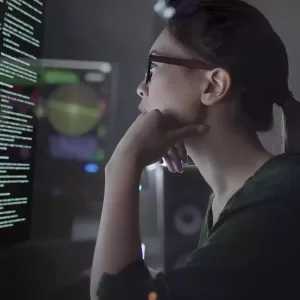 To assist in tracing investigations, Insight have their own specialist In-house Tracing and Research division utilising experienced personnel, using a variety of methods and confidential sources ensure a high success rate in our tracing investigation service.
It can be said that much information is now available in open source information available to the general public, sometimes its using the skills of a seasoned investigator to know where to look that resolves cases.
It may be a beneficiary to a will or someone lost touch with through time and distance. More usually it will be debtors avoiding responsibilities; the people on whom you are trying to serve papers, and missing witnesses with vital evidence for your clients' case.
It can be a most frustrating and costly experience to have right on your side, but to be without the means of exercising it by not being able to locate the debtor. The service that we offer at Insight can often help in such situations, saving individuals or companies considerable time and money.
Looking for a missing person can be fraught with difficulties if they do not want to be found.
Tracing Investigation Services
Our highly successful tracing service operates throughout the UK and overseas. Using a combination of your information, our understanding of human nature, our access to very varied open source information, confidential sources and plenty of initiative, it is difficult for your missing person to stay that way.
Looking for a missing loved one, can involve going back over many years, our tracking investigators have specialist skills to know where to look, which is half the battle.
Each case is fully documented and any difficulties experienced are reported back to the client, enabling decisions to be made regarding further enquiries. All work undertaken is carried out with the utmost discretion and professionalism, within the confines of UK law.
For bulk tracing work we are able to offer preferential rates, often with no trace no fee, where all of the relevant information is supplied.
Tracing Birth Parents
Tracing Birth Parents can take many months of detailed legal research. Insight's Senior Investigators have a wide knowledge of these matters, More information on this service and how we can assist please visit Tracing-Birth-Parents