Process Servers
Insight is knowledgeable in legal requirements of process serving in the UK and our tenacious process servers can help speed up the process.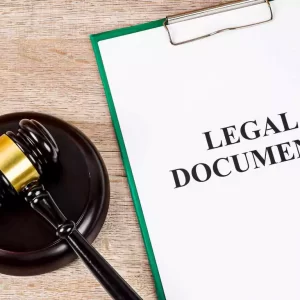 If you are looking for a Process Server, Insight are here and ready to help. Process serving can be complicated, it does not just require handing over documents, you need to ensure that all legislation relevant is adhered to. Get it wrong and it can seriously effect the out outcome of a case.
Our team of Process Servers can cover the whole of the U.K, with over 30 years of experience, assisting our legal and solicitor clients, together with the increase in the general public commencing matters themselves, we act with complete discretion and sped to serve documents in line with your instructions and current legal requirements.
We are fully familiar with the laws and requirements of all courts in respect of the service of documents in the UK, and ensure that service is affected professionally, legally and on time.
What Insight offers within our Process Serving service:
We offer same day collection of documents – and can collect from your office if required.
We can offer competitive rates on bulk process, starting from £75+VAT.
We make multiple visits for a fixed inclusive fee – which is always agreed at the time of instruction.
No additional fees are charged without your prior knowledge.
Preparation of Affidavits – Certificates of service.
We work outside 9am-5pm – Unsociable hours are our business!
FULL Professional Indemnity Insurance.
Corporate Members of The World Association of Professional Investigators.
Our Process Serving Fees
Standard Process Serving – 3-7 day turnaround – £95 – £250 + VAT depending on complexity.
Urgent same day serving – £150 – £250 + VAT depending on the area/complexity.
Urgent same day serving long distance – £45 per hour + VAT and 35p per mile + VAT.
Process Servers
A Process Server requires a high level of legal knowledge to ensure the job is completed correctly. It is a lot more than just handing a set of documents to another person; it's about making sure the process is served correctly in every case. All our process servers are regularly trained and updated on changes that directly affect how they carry out their job in line with recent legislations.
If the documents require to be served overseas, we are fully equipped to complete the job. Any country which is a member of the Hague Convention will have reciprocal arrangements in place for the document to be served. We are constantly aware of and always work within these rules and requirements. Pricing can vary depending on the country so please contact us for a quotation.
If it is required, our Process Servers will be as tenacious as necessary, using all direct methods allowable within the law to ensure that the documents are served to your exact instruction. Our clients have been instructing us for over 20 years and they are continuously satisfied with the results and methods of our work.
Let us help you work out the best way to effectively serve your documents.
Process Serving
Our process serving service is engaged for an array of documents, from Statutory Demands through to Bankruptcy Petitions, Claim Forms, Divorce Documentation and more.
There are many reasons why you should enlist the services of a process server. These are the documents that we are engaged to serve, and the process that must be followed:
Statutory Demands
This is the first stage of bankruptcy. Anyone can compile a statutory demand to be served as it is not issued by the court. They can be served on both individuals and companies and is in relation to a debt. Statutory Demands can be either be personally served, or go through a process known as Substituted Service if the debtor is difficult to contact, where you confirm the debtor is still living at the address provided, then you send a letter of appointment via post confirming that you will be returning on a certain date and time.
If the debtor is still not there on the date and you can again confirm that they are resident at the address, you can post the Demand through the letterbox. With regards to companies, the Demand should be left with the most senior person in attendance such as a Director. However, if the premises are closed the Demand can be attached to the front door in a clear plastic wallet or posted through the letterbox.
Bankruptcy Petition
This is the second stage of bankruptcy, and this document is issued by the Court, with a scheduled hearing date.
These can only be personally served; however, a letter of appointment can be sent. On the return visit, if the Debtor is unavailable, you are not permitted to post this through a letterbox like you can with a Statutory Demand. If you are unable to serve, you would be required to prepare an Affidavit/Statement in Support of an Application for Substituted Service which is then taken to the court and authority would be given for it to be left at the address if you have enough evidence that the Debtor is still living at the property and is clearly avoiding service.
Claim Forms
This type of document can be served in a manner of ways. They are issued by the Court and you can serve by leaving them at the address, handing to another named individual at the address, by personal service to the Defendant and also at the Defendants work address. They can also be left at the last known address.
Divorce Documentation
This legal document would come from a Solicitor client and would require personal service on the Respondent. On occasions, private clients also instruct us to serve Petitions on their behalf. If personal service was not possible, we would prepare an Affidavit/Statement of Attempted Service which would be shown at court, and then they would give authority for it to be letterboxed at the address, as long as you had enough evidence to prove that the subject was still residing there.
N39 Orders
This legal document must be personally served. This is a document in relation to debt, whereby the court is requesting the debtor to attend court so they can be questioned. This is the first part of the order, and the second part is known as a committal order. This informs the debtor that they are requested to be imprisoned for a period of x amount of days as they did not attend the previous hearing.
Winding up Petitions
These legal documents are Orders to wind up companies. They are served at the Registered Office of the company in question, and if necessary are left with a person in authority. On frequent occasions the Registered Offices tend to be at the companies Accountants or Solicitors, so the document can be left with a named person there who authorise they have authority to accept the Petition on the clients behalf.
Traveller Proceedings
These proceedings relate to Travellers who are invading a piece of land owned by a large company or individual for which our Solicitor client are representing. Most clients request us to attend the local court to have the documents issued with a hearing date, then attend the land and serve the papers, by handing them to individuals, putting them on caravans/vehicles and also affixing them to stakes around the land.
Service Injunctions
These Injunctions related to the servicing of gas boilers at housing association properties, or any rented property. They require serving if the tenant has not allowed the service engineer access into their property to service the equipment much of which by the law has to be done at least once a year. These documents are issued by the court, and require serving upon the tenant. On some occasions, we find that the tenant has moved out of the property without informing the Housing Associations, so this is also a good way of checking residence of the tenants.
Licensing Notes
These documents should be displayed outside premises prior to application of a licence to open a public house, nightclub or similar premises. Their purpose is to advise nearby residents of the procedure, should they have any objections. These notices should be checked on a daily basis for a period of 14 days and replaced if they are removed.
Injunctions
These orders require personal service upon the Respondent and can relate to a number of things, such as anti-social behaviour or children/family related matters. We regularly serve throughout the UK including all the major cities such as London, Birmingham, Manchester, Leeds, Cardiff, Belfast, Glasgow and Edinburgh, as well as every other area of the U.K
Whatever your process serving needs, let Insight help. With a nationwide network of experienced servers providing a professional service to all our clients, we are able to get the job done quickly, efficiently and with the minimum of fuss.
To find out how we can help you contact us today on the number below or use our contact us page for a free no obligation quotation.