Frequently Asked Questions
Here are some of the frequently asked questions and queries we get asked regarding the services we offer and what to expect from a reputable company.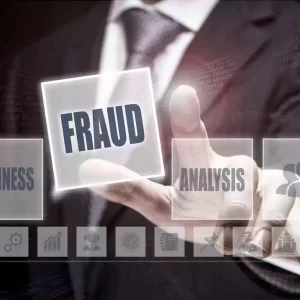 About private investigators
What does a private investigator do?
A private investigator's job is to help companies, organisations, members of the public, and the legal profession, to solve sensitive or difficult problems and queries by discreetly gathering evidence and information.  Information is gathered using professional methods, including tracking, surveillance, making enquiries and monitoring, a Private Investigator will uncover the facts. This information is then presented, and advice is offered where appropriate.
A few common duties of a private investigator include:
Are private investigators legal?
Using a private investigator is perfectly legal, providing that you choose a professional and ethical investigator or agency, that follow the rule of the law, based on the country they operate in.
Although the industry is currently still unregulated by the Government, in the UK, scrupulous private investigators are usually members of a regulated trade organisation like The World Association of Professional Investigators (WAPI), The Institute of Professional Investigators (IPI) and the Association of British Investigators (ABI).
What is a private investigator allowed to do?
A reputable private investigator will only use legal methods to carry out their investigations. Here are a few examples of what a private investigator can and can't do.
Private investigators are allowed to:
Use GPS tracking
Follow someone, in a public place
Use public & Open source records to look for people
Perform background and history checks
Social Media and Internet Enquiries
Private investigators are not allowed to:
Bug phones
Hack computers or emails
Trespass
Access sensitive private information
Tamper with mail
What do private investigators do for law firms?
The services of a private investigator can be used to help solicitors build up the facts and evidence required to build strong cases in court.
Private investigators have access to information databases and methods that allow them to acquire hard-to-obtain information about individuals or businesses for legal cases.
The types of work that we regularly carry out for solicitors here at Insight include:
Surveillance for insurance investigations
Proof of cohabitation
Evidence gathering for appeals and criminal defence
RTA investigations.
Background and history checks
Tracing enquiries
Serving legal documentation
What do private investigators have access to?
Private investigators have access to public and business records as well as private databases, all of which can all help them to track down a person's whereabouts.
How do private investigators get their information?
Private investigators employ the use of a variety of professional tools, equipment and know-how to obtain the information they require. The way in which information is gathered will depend completely on the nature of the case that is being investigated.
A few common information gathering techniques and equipment include:
Surveillance
Social Media and in depth Internet research
Public records
GPS tracking
Use local intelligence and resources
How do private investigators make money?
Private investigators charge for all work that they undertake. Depending on the type of enquiry, this could be charged at a flat rate or per hour. For more information about costs and to see our price list here at Insight, read our guide to private investigator costs.
How much does a private investigator cost?
The price you can expect to pay for a private investigator to take on your case will be entirely dependent on the nature and extent of your enquiry. Factors that will play a part in the cost include the number of operatives that will be required to carry out the investigation, mileage undertaken, and the tools, equipment and resources required.
Typical costs for common investigations are:
Surveillance – £45 – £75 per hour
Tracing people – £150 – £350
Background checks – £55 – £95 per hour
GPS tracking – £300 – £800
For more information about costs and to see our price list here at Insight, read our guide to private investigator costs.
Why would a private investigator be looking for me?
There are many reasons why a private investigator may be looking for you, a lot of which relate to gathering information for cases, rather than investigating you.
A private investigator may get in touch if:
Someone is trying to find you.
They believe you may be able to answer a question to assist in an investigation which will be fully explained to you.
You are a possible witness.
You've been listed as a reference.
People sometimes become worried if a private investigator requests to speak with them, but it really shouldn't be anything to worry about if you have any concerns the Agency will explain the details to you.
Insight's private investigation services
Will everything discussed with a private investigator remain confidential?
A private investigator's reputation is built not only on their success rate and professionalism, but also on customer trust. Reputable private investigators like ours at Insight, keep all your information confidential and will never take details of you or your case outside of our secure premises. Details of your case will not be discussed with any more people within our business than what is absolutely necessary.
How would a conflict of interest be dealt with?
If at any point during our investigations a conflict of interest is identified, we would advise you that we could no longer investigate your case, and all existing information relating to the case would be destroyed.
Will the person ever be made aware that they are being investigated?
Our private investigators are highly experienced and professional individuals who are equipped with the tools and knowledge they need to carry out investigations covertly and discreetly, without alerting the subject that they are being investigated.  The only way that they should ever find out that they are being investigated is if you tell them!
Could the investigation ever be traced back to me?
At Insight, we will always ensure complete confidentiality. The only way that the investigation could be traced back to you, is if you let slip during conversation or accidentally leave information regarding the investigation in view of others.
How is contact kept confidential?
Our private investigators will take precautions to ensure that all correspondence regarding the investigation remains confidential. We will only call you at times that you specify, and we will never give our company name over the phone. Our callers will also ask you questions over the phone to verify your identity. If you are to receive correspondence in the post, or via email, then you should let us know the safest address for us to send it to, this may be the address of a friend or family member rather than your own home address. Insight does not keep records of your investigation any longer than is absolutely necessary.
Do I need to give my full details, including my home address?
Not always, but we will need enough details from you to allow us to verify your identity to protect the legality of our work.
How is the information you obtain presented?
Once the investigation has been completed, you will receive a full report detailing all information that we have uncovered. Any moving imagery or photographic stills evidence that has been obtained will be provided in digital format. In some cases, a verbal report can also be given if required. Insight are able to provide you with a safe login area to recover your report in a secure manner, if this is your preferred method.
Hiring a private investigator
Why hire a private investigator?
Private investigators can help you to solve sensitive or complicated problems using their professional tools, experience and resources to uncover information in a safe and discrete manner. The information gathered on your behalf can either put your mind at rest or help you to decide on an appropriate course of action.
Who hires private investigators?
The services of a private investigator can be invaluable in a wide variety of situations. At Insight we don't have a 'typical customer', we regularly take on cases from members of the public, businesses and lawyers. A few examples of the types of people who use our services include:
Members of the public
Solicitors and the Legal profession
Human resources professionals
Landlords
Business owners
Insurance professionals
Borough, Town and City Councils
Where to hire a private investigator?
Most private investigators are either self-employed or work for an agency, so you will need to contact them directly. Make sure that you are hiring a private investigator that works local to you, or a national agency like Insight, with representation on a local level. Most reputable private investigators will have an online presence, so the internet is a great place to discover the right investigator or agency for you.
How do private investigators work?
First, the private investigator will have a discussion with you to learn more about your problem and to decide whether it is something they can help with. If both parties are happy to proceed then an experienced investigator will take further details from you either over the phone or in person and actions will then be decided. You may be required to confirm these actions in writing. Investigations will then be carried out on your behalf and a full report will be sent to you.
How to choose the right private investigator?
Taking time to research your options before hiring a private investigator is extremely important as you are likely to be trusting this person with sensitive and personal information.
Before choosing a private investigator it is wise to check:
If they have experience in cases like yours.
How long they have been in business.
Reviews and testimonials.
Whether they are members of any trade organisations.
That they are a registered company or individual
That they have a physical address and landline number and not just a website
Any reputable Firm will answer any questions you may have in respect of their business.
That they are registered with the ICO
That they have Professional Indemnity Insurance
Why should I choose Insight private investigators?
With over 30 years of trading experience, we are proud to have established ourselves as one of the UK's leading private investigation companies. All our staff are trained professionals with many years of experience and we are members of the trade organisation World Association of Professional Investigators. Find out more reasons why you should choose Insight here.
What a private investigator can and can't do
How do private investigators find you?
Private investigators use a variety of methods and tools to trace and find people. Information about your whereabouts may be gathered from public or business records. People who know you now or have known you in the past may also be contacted and asked questions to help locate you or find out more about your movements.
Can private investigators follow you?
In some circumstances, to gain evidence, private investigators may be required to carry out surveillance on an individual by following them. Surveillance is one of the most effective ways of verifying information or gaining evidence relating to sensitive subjects.
Surveillance can be carried out on foot or using transport and is always carried out by highly experienced and professional individuals.
During surveillance, video/digital footage, photographic or audio evidence may be taken to back up the report.
Can a private investigator get text messages?
In certain situations, our private investigators can carry out mobile phone forensics using specialist tools and knowledge to recover text messages from a mobile phone, even those that have previously been deleted. We can often also find out the identity of the person that a number is associated with.
Can a private investigator tap your phone?
It is not legal for private investigators to tap into or bug phones, so this is not a service that reputable companies offer.
However, if a mobile phone is presented to us then mobile phone forensics can be employed to retrieve its call history and text messages, even information that has been deleted.
Can private investigators hack into email?
No reputable private investigator company will hack into an email account as this is not a legal method of investigation.
If you have serious concerns about the content of emails received on a mobile phone or computer either recently or in the past and can provide us with access to the device, then it may be possible to employ computer monitoring or forensics to record or recover emails.
Can private investigators hack into Facebook/Instagram/Twitter?
It is not legal to hack into another person's Facebook, Instagram or Twitter account and this is not a service that we provide here at Insight.
However, if you are concerned about social media activity carried out on a mobile phone or computer that you can provide us access to, then computer monitoring or forensics may be employed to record or recover activity.
If you are worried about being cat fished on any social media platform, a private investigator can perform a background check to discover if the person you are corresponding with is who they say they are.
Working as a private investigator
How to become a private investigator?
Whilst there are still no formal requirements or qualifications to become a private detective, in the UK, experience in a relevant role such as police officer or armed forces officer will give you an advantage. Training can also be gained through a trade organisation like the World Association of Professional Investigators.
Don't be taken in by false claims
Being an unregulated profession by law, some less professional Private Investigators will make claim to being able to obtain all manner of information. At Insight we do not make such claims, and will where possible direct you to a legal method to obtain the information and proof that you require. If you require evidence for court or legal proceedings, this must be obtained legally as any evidence presented to the court obtained in an illegal manner will do a case more harm than good, and you may find yourself or your company subject to prosecution.
What next?
Contact Insight to discuss your case or request further information.