Private Detective UK
Sometimes you need information – use one of our services to get the information that you need to help your situation.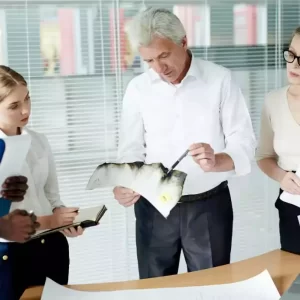 Hiring a private detective if you have a problem can be a quick and discreet way of finding ways to resolve it.
Private Detectives help you find information that is required, that may be considered complex or sensitive which can assist with next steps in resolving problems.
Insight Investigations are Award Winning, industry experts and as a private detective agency covering the whole of the UK, we work within the law, ensuring that your investigation is completed successfully and legally.
Our reputation is built on understanding your problem and putting our clients' needs first whilst obtaining evidence legally and efficiently in a cost effective manner.
So why choose Insight?
With over 30 years' experience, there are very few problems that we haven't seen in that time. Whatever your circumstances and whatever you need investigating, we listen to your problem and offer help and advice, all in a free initial consultation.
Our private detectives are committed to giving guidance, advice and listening to our clients, whilst suggesting a potential solution.
As a private detective agency in the UK, we have an unrivalled success rate and over the years having received many testimonials from very happy clients, together with our Trust Pilot reviews.
We are discreet and offer a full range of investigation services to help clients find answers to their issues. Our private detectives are highly trained from varied backgrounds that enables them to deal with every eventuality, in this modern and complex world.
As a private detective, enquiries can range from personal issues like divorce to company issues such as suspected theft, so being discreet is essential, some firms forget this.
We understand that your issue may mean that you cannot let family or work colleagues know, in which case we have well-established processes that ensure that the other parties do not find out that you are talking to us.
We are easy to talk to. We have male private detectives and female private detectives who are highly experienced and are used to handling sensitive situations.
Why not call us now. We are available 24hrs a day so no matter if it's late in the day, we'll still be here to help you.
Private Detectives
There are many circumstances in which you may require the assistance of a private detective, for example with commercial problems such as theft of stock from your business, intellectual property theft and employee absenteeism, through to matrimonial and relationship problems we handle a varied range of private investigation cases, below just some of the work we cover
Our private investigators carry out discreet enquiries for our clients to obtain information and check facts. A private detective uses a number of surveillance and investigative techniques to gather accurate information on the subject or situation in question.
We have over 30 years' experience dealing with problems of the most sensitive nature, we always carry out our investigations with the utmost efficiency and discretion.
We are renowned for providing affordable and innovative solutions to sensitive and complicated problems.in all types of investigations from private matters right through to commercial, corporate, legal, and matrimonial.
The services our private detectives provide may differ depending on the case or industry in which they work, they are called upon to uncover facts and evidence, analyse information, and provide their clients with the results of their investigation.
We are discreet, efficient and get the job done without any fuss. If you need a private detective UK, then we can help.
If you would like a free consultation with one of our private detectives, pick up the phone now and call us on the number below/above or use our contact form and let us help you find the solution to your problem.
All of our private detectives in the UK are highly experienced and highly trained, with proven records of achievement, the highest quality of results in the most professional and discreet manner possible.
We cover all types of investigations from private through to corporate, commercial and legal and our professionally trained private detectives each have their own specialist fields, meaning we can always meet your requirements whatever your problem.
Detective Agency
We're often asked what a Detective Agency does and the truth of the matter is that it's not quite as glamorous as portrayed on popular TV or in the movies.
Most of the time we are asked to investigate matters which require a discreet, impartial third party to assess, gather evidence and present the results back in a report.
It's not all chasing around in fast cars, long stakeouts in cars on side streets and it's definitely not breaking the law.
With many years' experience, Insight detective agency will make enquiries on behalf of the client with a commitment to delivering a high level of service in the most discreet and professional way.
Unfortunately, sometimes things go wrong and many people are not always honest, but suspecting them is not sufficient to take any action and hard proof is needed.
As a detective agency, we can play a critical role in obtaining these facts and provide evidence to our client to help resolve their issues.
A good Detective Agency will be able to offer you a realistic view of the job that needs doing along with costs and outcomes.
We've been investigating cases for clients for over 30 years and have a high success rate, over many years.
We, as a detective agency, offer a variety of surveillance and investigation services to assist our clients in finding the appropriate solution.
All cases are handled professionally and in the best interest of our client, providing reassurance and confidentiality at all times.
Our detectives always operate with the utmost discretion and with the client's needs as a priority, within the confines of the law.
If you feel that you need the services of a professional Detective Agency then why not call us today?
We're available 24 hours a day and can help you evaluate, no matter what your enquiry.