Private Investigator Birmingham
Not every case has a simple solution but our team of agents are here help.
Our team of investigators have over 30 years of experience with multi-disciplined skills, adopting the latest technical advances and methods.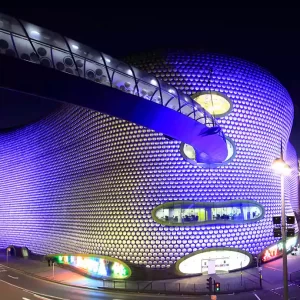 Insight investigations have a dedicated team of Birmingham Private Investigators working professionally to collect evidence and provide clarity, or peace of mind, for clients in Birmingham and the wider West Midlands area. Whether you are concerned about a partner, family member, friends, your company's assets or staff – our skilled private investigators can help.
Insight have been providing Investigation and detective work, handling complex investigations across the county of West Midlands for more than three decades. In that time we have seen many complex and difficult situations, from suspicious partners to safety checks on potential dates, from company background checks to in-depth studies of commercial operations.
We help families and individuals discover the truth of situations to help them make decisions
We assist businesses uncover and resolve internal and external problems
We have assisted with criminal defence investigations and evidence-gathering for legal cases
We have worked together with lawyers, corporate executives, concerned citizens and family members
We have reunited long-lost family members through our tracing service
A common thread to every example is we achieve results. Flexible, detail-oriented and discreet, all our expertly-trained team members understand the importance of delivering the highest standards of professional care – presenting to you the truth or acquiring the insight you need to make an informed decision.
Insight Investigations offers a 24-hour service, seven days a week, guaranteeing that we are always available to respond swiftly to your needs, whilst upholding professional values through our association membership of The World Association of Professional Investigators.
Why choose Insight Investigations Birmingham?
Insight Investigations is among the most respected agencies in the UK.
From our base in Birmingham, we are ideally placed to serve the county of West Midlands.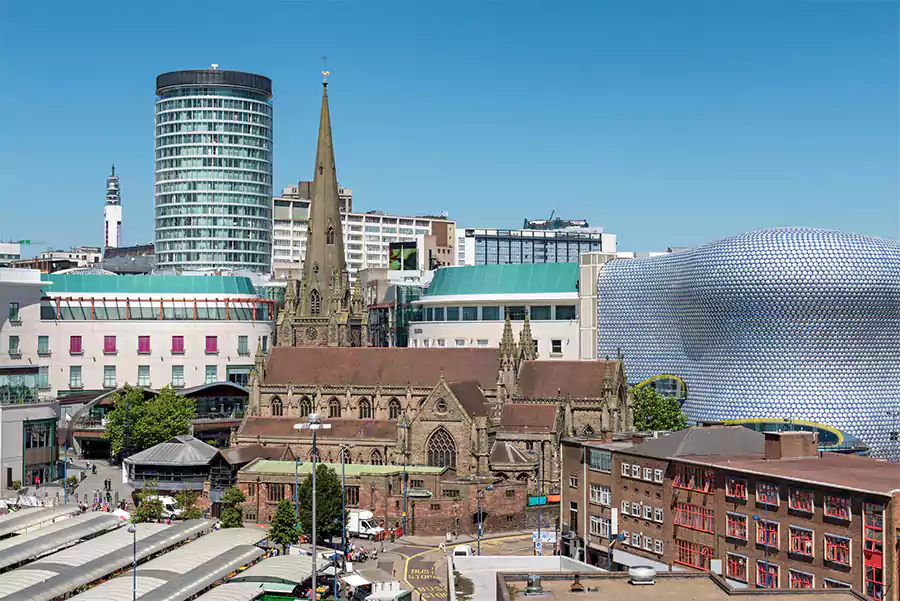 We specialise in helping private and commercial clients find answers to challenging questions like: Is my spouse cheating? Should I invest in this company? Is my Tinder date who they say they are? Do I have a secret sibling? Where is my birth parent now?
We have also collaborated successfully with law enforcement agencies and legal teams to gather crucial evidence or helped to assemble a roster of witnesses for criminal court cases.
Our private investigators are highly qualified and experienced; there is very little they haven't seen before, and they treat every case with respect and confidentiality.
Our team has expertise conducting private, corporate, commercial and legal investigations in Birmingham.
The first step is to get in touch to explain your situation.
One of our investigators will be happy to offer initial free advice on how we might be able to help, how much it may cost, and what next steps you need to take.
What locations do we cover?
Our team of skilled private investigators in Birmingham covers the city and its surrounding areas.
This includes the following locations:
Aldridge; Coventry; Dudley; Halesowen; Meriden; Sandwell; Solihull; Stourbridge; Sutton Coldfield; Walsall; West Bromwich; Wolverhampton
Our knowledge of the West Midlands means we can provide a level professional care and oversight that is impossible through other channels.
Insight's office in the city centre is an ideal location from which to operate, ensuring we can carry out our work both swiftly and discreetly. Get your Private Investigator Birmingham today.
What our clients say about us
Get in touch with a Private Investigator in Birmingham
To discover more about the services we offer, or to speak to one of our Birmingham-based private investigators, get in touch.
Insight Investigations offers a free initial phone consultation during which we learn about your case and specific requirements.
Alternatively, you can email us using the form below.
Insight Investigations
Head Office,
Colmore Plaza,
20 Colmore Circus,
Birmingham,
B4 6AT
Our other offices around the UK