Due-Diligence Investigations
Conducting a private enquiry into a potential business partner before agreeing to a contract, agreement or investment with a third party is an important part to ensuring things go smoothly and you know all you can.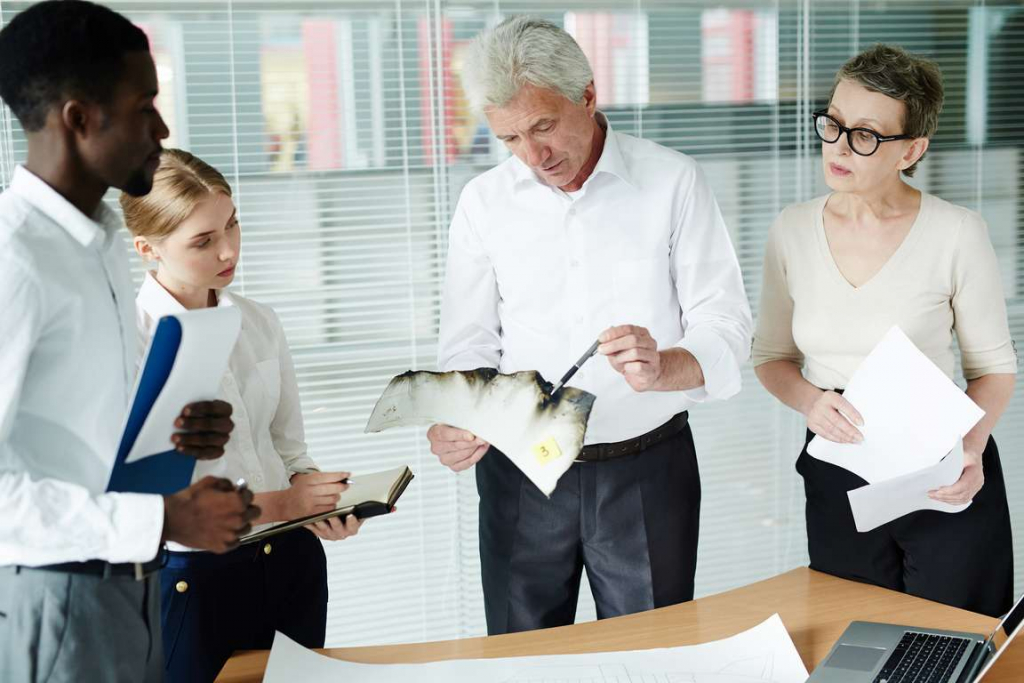 Due diligence investigations are an essential part of operating in any sector, that involve conducting a private inquiry into a potential business partner before agreeing to a contract or agreement or investment with a third party. This can involve taking an in-depth look into the background or professional history of an organisation or individuals – reviewing previous deals, their reputation, and track record of delivery.
If issues are uncovered, this allows you to review them directly with the party in question and take corrective action. Or, if the problems are insurmountable or a resolution judged to be unachievable in your current project time frame, you can choose to avoid following through on negotiations entirely.
However, conducting full and complete due diligence is a demanding task that can take significant time and resource to accomplish. This can result in the process being 'fast tracked', ending up with an incomplete or inaccurate picture of your future with the individual or body in question. Failing to take significant time and care can easily result in a 'repent at leisure' situation that leaves you locked into an undesirable professional situation.
Additionality, it is worth remembering that due diligence is classed as a legal obligation, meaning that failure to complete it can leave you open to lawsuits or follow up investigations.
Why is it so important?
While the definition of due diligence varies in meaning according to the business, organisation or industry; it is phenomenally important to undertake. This involves a targeted investigation into the background and reputation of a proposed client or business partner prior to competing a contract or agreement.
At a minimum, due diligence should enable you to get a full and complete picture of your potential partner's standing. As standard, this includes a nine-point framework that includes-
Compatibility: Ensuring that they are a good 'fit' as a partner
Financial health: That their reported figures are correct.
Macro-Environmental Context: That the broader market ensures that your partnering makes sense.
Legal Context: That there are no upcoming legal issues or elements that need to be factored in.
Marketing: How does their marketing operate and compare to yours?
Production: Are there issues with their production capacity?
Management: Potentially the most difficult and sensitive. What is their current management practice and is it 'healthy'?
Information Systems Health: How is their IT infrastructure or software products configured?
Reconciliation: Do the sums recorded in your partner's accounts match those tracked in internal ledgers?
Needless to say, that carrying out these checks takes time and expertise. And failing to conduct them to the fullest of your capacity can place your work in serious jeopardy.
What damage can it cause?
In a worse-case scenario, failing to conduct adequate due diligence can destroy your business and leave you personally open to follow-on lawsuits.
Specific issues include:
Reputational Damage: If issues emerge about your partner's dealings or the behaviour of figureheads within the business, this can leave you at risk of significant harm to your personal image. This can involve embezzlement, poor behaviour, or corruption – leaving you tarred with the same brush and struggling to take corrective action.
Economic Costs: Failing to judge the value of a deal or agreement can come at significant financial cost. If a partner mis-represents the value of their product or service, this can leave you shouldering the burden of investment. This can also leave you open to formal legal action, civil suits, and more.
Sustained Risk: If you have business relationships already in place, this can leave you open to issues further down the road. These can range from illegal business practices, poor press, or inadequate management that cripples their product or unique selling point. This can result in being fined or inquests if you were deemed to directly profit from their actions.
Legal Issues: Failure to conduct adequate due diligence leaves you open to legal charges. Ensuring that you are fully compliant within the letter of the law is essential.
How can you conduct a due diligence investigation?
Carrying out due diligence requires significant expertise and experience to conduct to an acceptable standard. This can be handled internally by members of staff but runs the risk of having bias, lack of training, or time pressures curtail your work. This can also pull professionals away from projects and initiatives that result in a compound loss for your business.
At a minimum, these should be conducted in full before any major business decision with a third party, such as an acquisition or merger, to protect your current or future intellectual property, and to safeguard your company's reputation.
However, it is important to recognise that it is not the only time an investigation may be undertaken. These can also be deployed to confirm the integrity of your employees, suppliers, contractors or colleagues. This can be essential for teams or professionals that have a high degree of autonomy and report back from clients without any insight or input from yourself or management.
Simply put, if your employees spend a lot of time on the road, a due diligence check may quickly move from a potential choice to a near necessity. However, it can be incredibly difficult to get a trained, objective perspective on the current state of play if you are depending on your internal teams for feedback and insight.
This makes hiring or sourcing feedback from an investigator highly useful.
What role does an investigator play?
In today's uncertain economic environment, it's more important than ever for business owners to make the right decisions when contemplating a major business transaction. These can be simple choices like contract hires, infrastructure arrangements or long-reaching serious decisions around topics like mergers, acquisitions, joint ventures, new partnerships or more.
At Insight Investigations, we offer a full range of due diligence services to arm you with the facts so that every decision you make is backed by the right evidence. At Insight, we have a team of experienced private detectives with the necessary skills and knowledge to carry out thorough due diligence investigations, so you can be truly confident and fully informed about all your essential business decisions.
Our investigators use a range of modern techniques and technology to find out the information you need to know. Investigations often entail forensic accounting, background checks, asset searches, mystery shopping and surveillance. Whilst the investigation is always tailored to your specific circumstances such an investigation might include examinations of their business premises, how long have they been in business, who are the Directors/CCO's and what is their background in the field that they profess to be engaged in? It is possible to purchase all manner of counterfeit documents from various sites on the Internet such as passports, driving licenses, qualification certificates etc. and we can examine any documentation you have been sent to ascertain its credibility.
Our bespoke approaches to match your current working practice, ensuring that you have full coverage for when it matters most. The nature of each investigation will vary depending on the individual case. Each assignment is assessed so that we can appoint the investigator with the necessary skills and expertise for your needs.
We work discreetly and efficiently to ensure you have enough information to make an informed decision, without compromising your business relations.
Get in touch
If you want to learn more about how due diligence investigations can help add value to your daily work, our team at Insight Investigations is here to help. With many years' experience providing support to number of business sectors, our team of highly trained professionals are on hand to provide the care and insight that you need.
If you have additional questions or queries, please do not hesitate to call us on the number below or use the contact form to get in touch directly and let us know exactly what you need to resolve your issues or meet your unique, bespoke requirements.