Commercial & Corporate Investigators
Helping to protect your business.
Acquiring facts swiftly so you can grow with strength.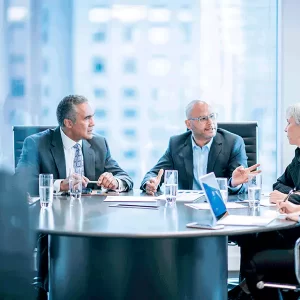 Commercial Investigators take many shapes and forms in today's complex business environment. Budgets are stretched and the challenges facing a business and its employees can sometimes lead to issues that start off small, but then lead to wider spread problems which can affect the very fabric of your organisation and damage both your credibility, reputation and bottom line profits.
Our commercial investigators strengths are in the provision of specialist services, merging experience with modern technology which are required to bring a commercial investigation to its very best conclusion, which is essential in this demanding commercial climate that we operate in.
Finding a resolution to your problem is our goal.
The kinds of issues that we are referring to are matters like Employee Theft, Company Fraud and Industrial Espionage. Some of these while commencing on a relatively low level, but as time progresses, and the perpetrator becomes bolder in their endeavours (normally due to a lack of detection), the situation can soon become out of control and start damaging your business.
At Insight Investigations our commercial investigators have faced these scenarios on many occasions on behalf of clients and our highly experienced team are practised at spotting these problems, bringing them to the surface, and identifying the culprits, over the past 30 years.
The behaviour indicators and activities that Insight investigators look out for are wide reaching and our investigators are comprehensively trained on how to spot them.
Typical warning signs might include:
Individuals with large debts who may be looking for personal gain
Transactions that take place at unusual times, with odd amounts of money going to conspicuous recipients
Missing documents with only photocopies available
Alterations and back dating on documents
Employees that control a process from start to finish with nobody else involved
Discrepancies in accounting records
Repeated periods of unexplained absence
These are just some of the indicators that might suggest that company fraud is taking place.
Our professional commercial investigators will not jump to any conclusions. It is only after a thorough investigation has taken place, evidence gathered, and when appropriate questions have been asked that we make our conclusions and then advise you on what action you might want to take.
It can often be the case that there is nothing to worry about; it's only when there is behavioural patterns that emerge that cause concern we will inform you. For Professional commercial investigator advice call us on
It is often true that many serious frauds and corruption are committed by people who are very senior in the organisation because they have the power to conduct fraudulent transactions and have the wherewithal to cover them up. You can be confident that Insight Investigations will look at all tiers within an organisation if fraudulent activity is taking place.
Investigating company fraud and commercial investigations are just a few aspects that Insight Investigations offer. In addition to this, other services that we provide include:
We have specialists in these areas and can provide you with the know-how and expertise to conduct commercial investigations and corporate investigations. Giving you the knowledge to make informed decisions about any of the aforementioned issues that you may be facing.
Any organisation, large or small, can be vulnerable to internal threats and require assistance in how to counteract them. Of course prevention is often better than cure so you might need to ask yourself questions like "Have we carried out a fraud risk assessment" ? and "How robust is our process for vetting staff"?
Insight Investigations experienced team can be pro-active in the vetting of your current and prospective staff. You may not be aware that organised crime groups target certain organisations to obtain insider information for criminal purposes and industrial espionage. Vetting should also be seen as ongoing best practice in your organisation, not a one-off procedure.
A past member of staff may also be cause for concern. We can conduct background enquiries legally and report back to you any possible involvement.
Many frauds happen because there are a lack of controls and appropriate management processes. Any prospective fraudster will look to exploit these weaknesses so if something is troubling you in your organisation and you need some advice on how to tackle it then please talk to one of our expert team on the number below where your discussion will be completely confidential and free of charge. Or alternatively visit our Contact Us page.