GPS Tracking
Being able to track where your employees are is advantageous and allows planning of jobs. With full accurate GPS reports, you can easily see patterns emerging within your workforce.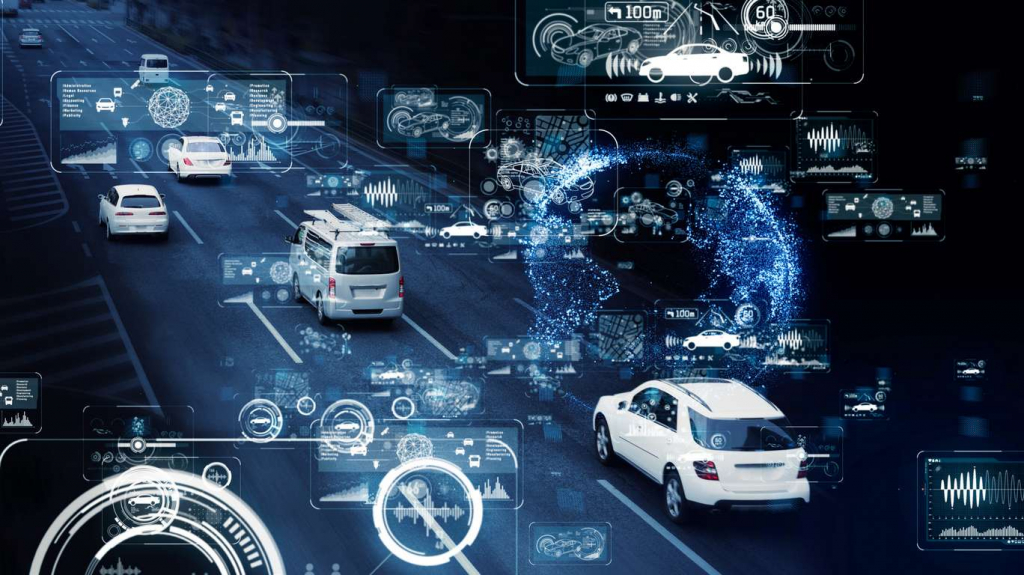 GPS Tracking – A global positioning system is a piece of hardware that can be attached to objects you own, to track their movements and determine their location. These are conventionally applied to vehicles and trucks or for wildlife care in tracking endangered or elusive animals.
In the everyday world, attaching a GPS device to an object allows you track the item's movements and current location – letting you unobtrusively understand their movements without disrupting their everyday behaviour. This can be tracked through a range of devices, allowing you to review their movements from a distance or use it as a fail-safe when visual tracking methods fall short.
GPS tracking enables you to reliably and inexpensively track a target for a long period of time, removing the risk present in a number of scenarios. This makes tracking helpful when dealing with sensitive items, ensuring that vehicles are operating as necessary, providing a means to help confirm the location of material assets, VIP's, employees, or other persons of interest.
How do they work?
Despite their utility, GPS trackers are simple pieces of kit that are designed to be sturdy and robust when subject to damage or disruption. Using a GPS unit means applying a 'Track me' module to the subject or item in question. This module either allows for the live transmission of location data using GPRS or SMS technologies, radio, or satellite communication – allowing you to choose the right technology for the job.
GPS enables you to review the live progress of the movement of the unit or to retrieve it and review the information at a later date. This can be done with a range of software packages, allowing you to quickly and effectively review the information in the device and act appropriately.
Each unit deployed by a professional team will be fit-for-purpose, hard to detect if necessary, and durable – proving constant, reliable support when it truly matters most.
What are the advantages of GPS?
Extremely common across a wealth of industries, GPS technologies carry a number of highlights that make them near essentials in a wide range of fields. These include
Asset Control: Choosing to use a reliable GPS provider allows you or your business a high degree of oversight over mission critical assets. This allows you to know where your high value items are, understand the time taken for average deliveries, and receive live alerts on their progress.
Security: If your vehicle or item is stolen or an individual is acting suspiciously, GPs technologies can help ensure that you have a timeline and track of the issues that led up to the incident taking place. These can be passed through to the authorities, helping their investigations or providing them with a live feed of where the item has ended up.
Quality Assurance: Utilising GPS systems is an increasingly popular way to provide high standards of customer support for the most discerning of clients. This allows for live updates to be provided to clients that are expecting an item to be delivered within a set time frame and enables you to resolve any issues quickly and efficiently.
Peace of mind: GPs technologies can be used to help eliminate unknowns – from being able to track the location of an object as small as a set of keys to articulated lorries or helicopters. This can stretch to company cars, fleets of vehicles and more – allowing you full oversight of where your important assets are and where they need to be retrieved from.
No matter your queries, there are a range of options to help ensure that your concerns are fully addressed and validated – ensuing the highest standards of satisfaction.
Why do you need GPS vehicle trackers?
For many businesses facing issues around theft, security or delivery issues, GPS trackers can be a highly effective way to tackle your problems head on.
A quality GPS system is designed to provide help in a wide range of mobile covert operations. This can help provide the reassurance that is required. These can also help provide helpful evidence to validate disciplinary decisions or to support your case if the issue has to be escalated. This allows the unit to act as an extra pair of eyes when carrying out delicate surveillance, or when the vehicle or asset has moved to an area that cannot be safely or easily accessed.
GPS allows the unit to be followed with the absolute minimum of risk, ensuring that the agents undertaking surveillance and the surveilled are not put in harm's way.
At Insight Investigations, we use a range of GPS tracking systems for our commercial clients. These are deployed in a number of investigative situations, allowing you to put your suspicions to rest. Typically, they are used in the following scenarios: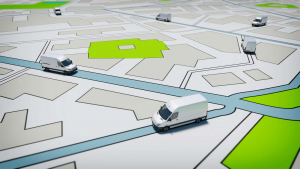 If you believe an employee is using a work vehicle for personal, illicit, or other business use
To fully validate whether a vehicle is where it's supposed to be, and double-check any usual expense claims
Track employees that are falsely claiming to be on sick leave or medical suspension when you believe that not to be the case
Maintaining the highest possible professional standards by ensuring sensitive or valuable cargo is delivered in a timely and secure manner.
GPS trackers can be exceptionally useful when it comes to finding the answers to questions that not only affect your business but would otherwise be hard to pursue. Highly cost-effective and efficient, GPS units are a fully legal, non-intrusive way to track the movements of a vehicle or object – allowing a highly trained private investigator to track a target with the highest possible likelihood of gathering the evidence or insight that you need. This can even eliminate the need for an investigator in many situations, allowing you to bring your costs down with a small amount of follow up to gather visual evidence if required to support the investigator or cement your case.
How can we help?
Choosing a professional investigation service guarantees a high standard of care. Deploying a GPS solution is an effective and cost-efficient way to help get the answers you are looking for.
This includes-
Mobile Support: We offer a range of on-site surveillance options, helping you get to the bottom of your issues by providing the care that you truly need. This provides concrete evidence that can be used exactly as you need it to be.
Flexibility: GPS units can be used for a wide number of tracking or surveillance investigations, letting you deploy them for private and commercial use with little additional expense – allowing our teams to work the way you need us to. These can help you track vehicles, goods, key assets and more; letting you track stops, wait time, and a number of key metrics on a daily basis.
Ease of Use: Once added to an asset, a tracker is a simple piece of kit to maintain and monitor, allowing you or members of our team to monitor each device – passing on key metrics, data, or suspicious actions as they occur.
Analytics: Our private investigators can install and collect GPS vehicle trackers discreetly, and our comprehensive reports can be overlaid into maps, making the data easier to comprehend. This can save you valuable time and allow you to articulate key points with ease – saving you time and effort while also allowing for higher degrees of accuracy.
What next?
If you want to learn more about how GPS technology can help solve issues in your personal or professional life, our team at Insight Investigations are here to help. With many years' experience operating in a range of environments, we work with you to help find the answers you are looking for while maintaining the highest of professional standards.