Company fraud and economic crime has been on the rise for many years and with Brexit as well as the COVID-19 pandemic it's predicted by leading analysts that this type of white collar crime will see an even sharper rise. Despite company fraud being widespread across many businesses and industries, spotting the warning signs that fraud is being committed in your company isn't always easy.
A recent study from PWC found that 47% of respondents have experienced some kind of fraud in the last 24 months and a further 43% of reported incidents were committed by insiders.
As personal financial pressures mount on employees, job security hangs in the balance and colleagues are made redundant, the temptation to commit fraud in the workplace increases. The current pandemic has pushed people's codes of ethics and employees might feel internal theft is a victimless crime and one they are willing to commit for the greater good of their family.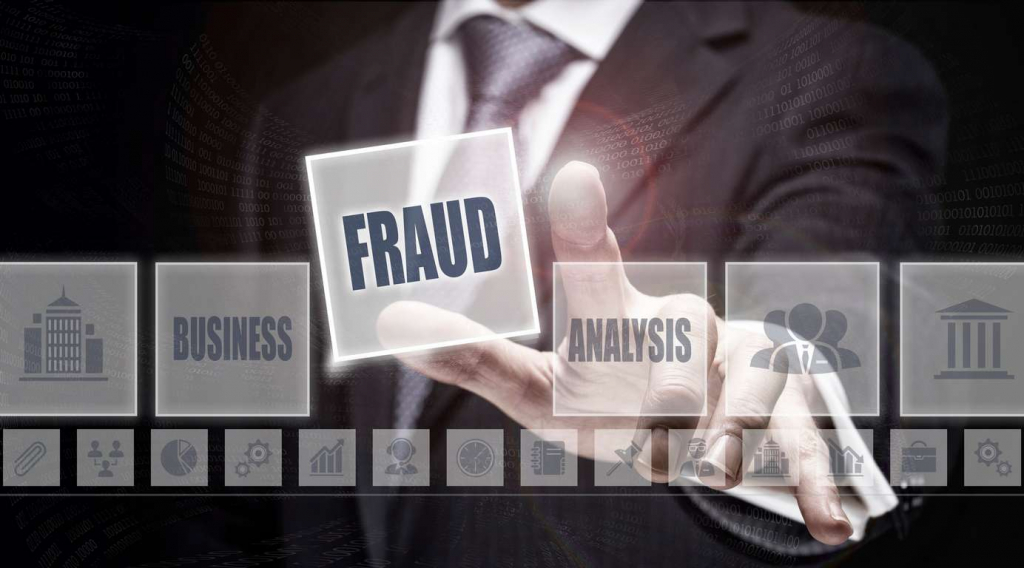 As temptation in the current economic climate increases so does the opportunity to commit these crimes. As swathes of employees are adjusting to a new way of operating remotely from home, the usual processes, controls and security implemented has become disturbed and it's easy for internal theft and fraud to slip through the cracks.
As with any crime, motive and opportunity are key drivers and the unique and unprecedented times we find ourselves has unfortunately set the perfect storm for company fraud. Managers and directors within both small, mid, large size businesses are not always trained in how to spot this type of crime and whilst there is no irrefutable way to know if someone is committing company fraud, there are warning signs you can look out for which may include the following:
The first sign is An employee having an unusually high level of disposable income or appearing to lead an excessive or lavish lifestyle is one of the most common signs. People often carry out fraud purely out of greed and therefore management should be aware of any employees who have suddenly received large sums of money from inheritances, gambling or lotteries
Another common sign is that the person will rarely ever take holidays. Whilst this may be the sign of a dedicated and hardworking employee, it is worth considering that it could be a sign of a person who is conscious of leaving their work open for others to look at in their absence
An employee refusing a promotion and not properly explaining their refusal can also be a clear sign of someone committing company fraud. For most people progression in the workplace is something sought after but if the person in question wants to stay firmly under the radar this could be a red flag
Defence mechanisms should also be looked for when dealing with employees. If when asking the person about their work or perhaps their sudden increased wealth they become agitated and defensive it may be sign of guilt.
Managers and directors within an organisation may also want to consider how to build strategies in order to reduce the chances of company fraud. By adopting certain internal processes it's possible to reduce the risk fraudsters pose to the delicate ecosystem of a business, prevention is always better than cure.
Preparing for extended working from home and providing employees with the right tools to do their job remotely will help to build robust processes and policies in a modern working environment. Whatever support, systems and security employees had whilst working from an office, endeavour to provide the same whilst they are working from home. It's these processes and programmes that will keep the wider business safe from internal fraud.
There may be some security protocols and processes that haven't been possible whilst workforces are remote working, for example manager or director signatures for release of funds. Investigate the use of technology such as e-signature programmes to ensure that security can't be easily circumnavigated due to the current working conditions.
Identify some of the areas where your business is vulnerable to fraud by testing the systems you have in place. Think about all the ways an employee could filter money out of the business and test the systems in place to identify the areas of weakness. Regular reviews of the security and systems used will show where the weak links are in your armour and efforts can be focused in those areas to improve.
Create an open-door policy for people to be able to report any wrongdoing or suspicions they may have. Being a 'whistle-blower' within an organisation can often be incredibly daunting. Without a clear pathway for employees to report their concerns, some may keep these thoughts to themselves. Create a step by step guide for how someone can submit a concern and if possible make the reporting process complete anonymous.
Finally, establish a structured response plan in the instance of any reports that merit further investigation. Without a clear plan of action, should a fraud be reported the impact on the normal running of the business can be huge and throw the rest of the workforce into disarray. Managers must have a clear set of guidelines with how to deal with company fraud so that evidence can be properly collected and the employee in question isn't given the opportunity to destroy crucial evidence
If you have any concerns or suspicions that an employee is committing company theft you can speak to one of our dedicated fraud team who are trained specifically in economic crime and company fraud. You can speak to one of the fraud team on the number below or use our contact us page.