Congratulations to Tony Smith, Director of Operations at Insight., who was presented the award at the WAPI Annual Award ceremony, hosted in his home town of Liverpool, on Saturday 31st October 2015, in front of distinguished guests and colleagues from around the world.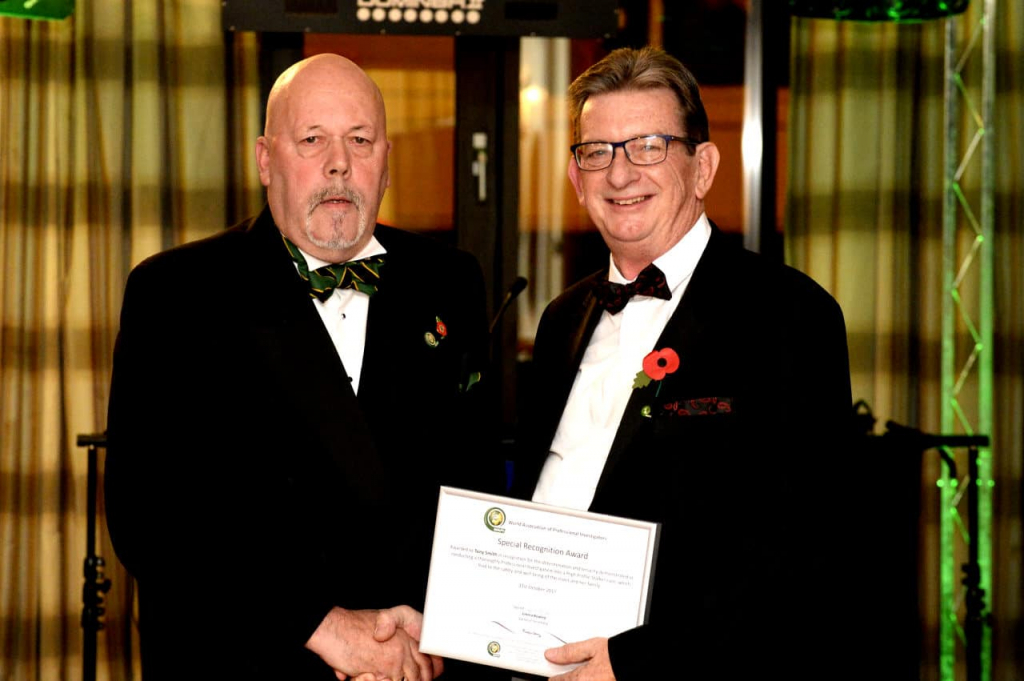 Tony received the special achievement award in recognition for his determination and tenacity demonstrated in conducting a thoroughly Professional Investigation into a High Profile Stalker case, which lead to safety and well-being of the client and her family.
Tony's career as a private investigator started in 1977, originating from Liverpool, and staring his own agency in 1984. Tony has worked in the UK and internationally during a 36 year career.
Tony joined Insight in 2006, and quickly became invaluable with his knowledge of the broader type of investigation he conducts, especially into on-line dating fraud.
Tony has appeared on several TV shows, to give advice and opinions on the current and potential position on the investigation industry within the UK. Tony has also provided evidence at The Levinson Enquiry and the Home Office Affairs Committee on Private Investigation last year 2012.
Congratulations Tony for winning this award, you truly deserve it.